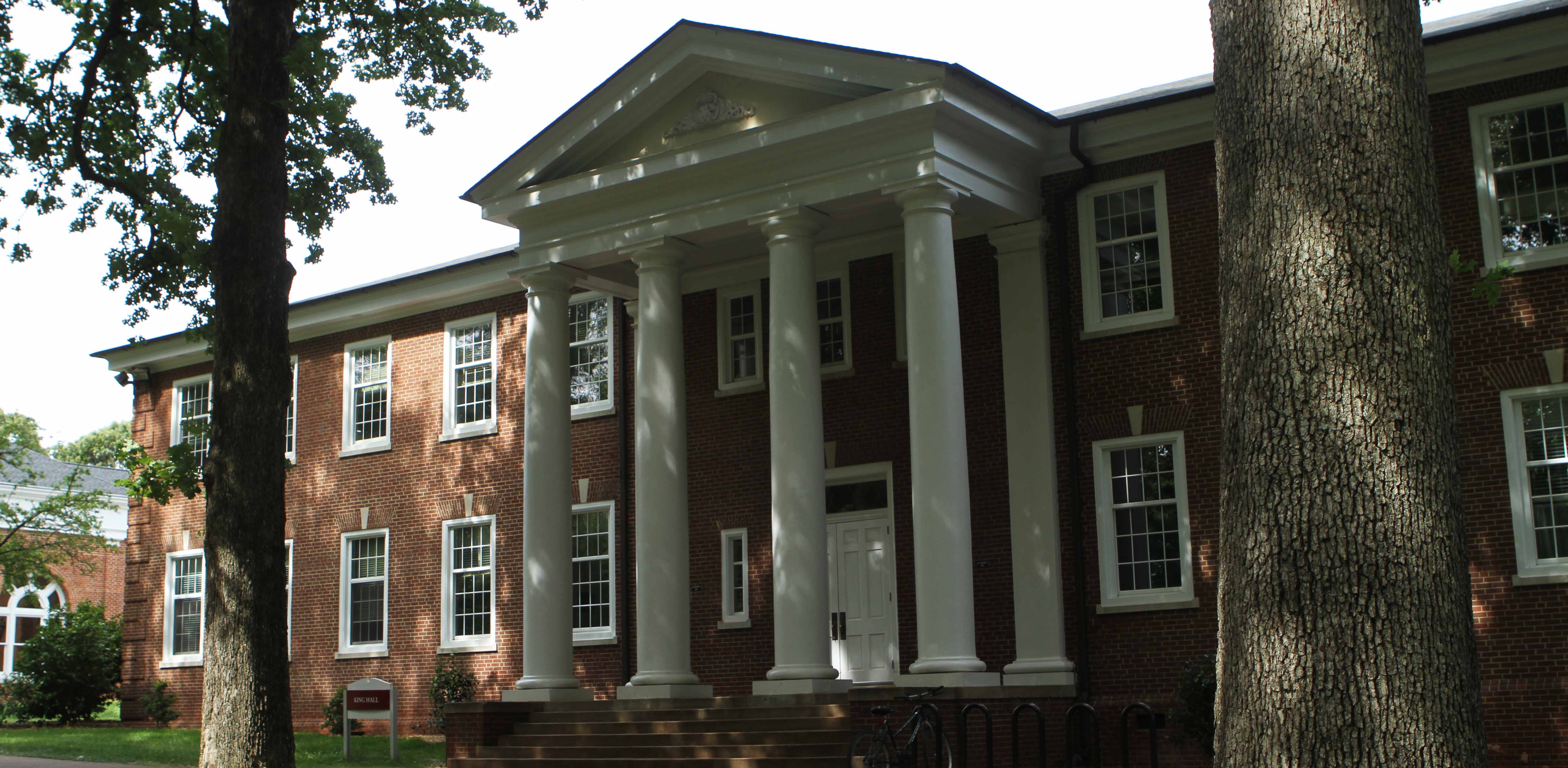 I am always looking for stories to add to our Web Page. Please send them along and share with your classmates.
Of most interest would be stories from our days at Guilford, but it can be things of common interest like the stories below.
---
HAPPY 2013 TO ALL...................Where is my sled ?

---
Article in the Wall Street Journal written by our own Nancy Dawson.......
This is part of a series of travel stories in which retirees living overseas, full time or part time, profile their adopted locales.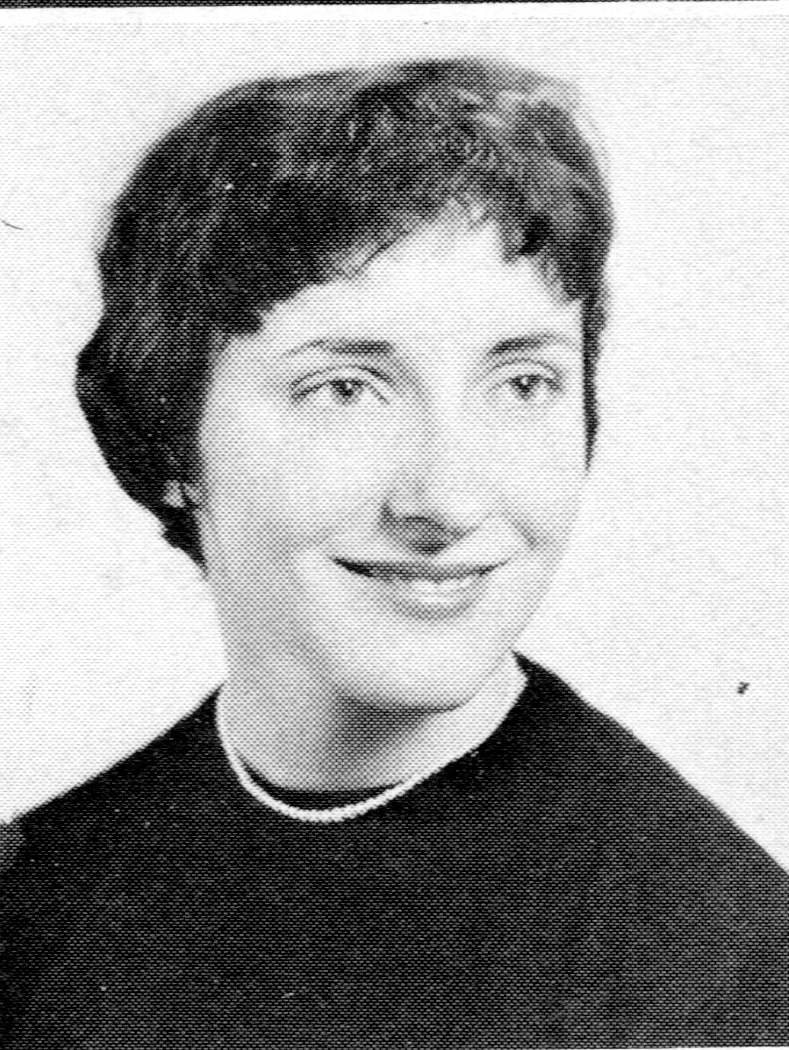 My partner, John, and I first visited the Périgord region in southwest France in 2006, spending New Year's at a friend's medieval castle. We had both traveled through France when we were young—John on a motorcycle in his 20s, I as a 16-year-old exchange student. Returning together in our 60s as a new couple was romantic. The long weekend in the castle was magical.


The Périgord region in southwest France has more than 1,000 medieval castles; 45 are open to the public, notably Beynac and Castelnaud on the Dordogne River.
We spent evenings around a fire, drinking local wines and discussing the culture and history of the Périgord, famous for prehistoric cave paintings and Romanesque architecture. During the day we explored gray-green valleys and ridge-top medieval villages. Our friend's castle dated to the 13th century, and every room was steeped in the past—a mantel covered with photos, hair ornaments and books with pages marked by ribbons; a rack of straw hats above a wire basket of walking sticks. We were enchanted with it all.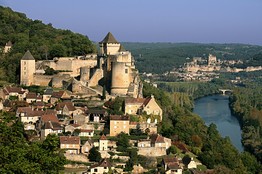 Today we live in the Périgord full time, a decision we made slowly. For three years we visited often and began to wonder what it would be like to leave our apartment in New York and move to France. We started looking at—and falling in love with—one charming ruin after another: a 12th-century farm with stone buildings clustered on a hillside, and no electricity, plumbing or central heat; another with stables and breathtaking views, but no amenities—not even a passable road.

Note from Webmaster Bob: I hope this has peaked your interest to follow the link below for the rest of the story.
I persoanlly thought her adventure was very interesting....and so did the Wall Street Journal !
http://online.wsj.com/article/SB10000872396390444772804577623663711290588.html
Also, drop Nancy a line....I'm sure she would like to hear from you. Her Email: nancyedawson@me.com
---
A note from Bob Rosier..........
I was so happy that Ann was willing to have this wonderful story added to our Web Page. We can only say.... Thank You...Thank You !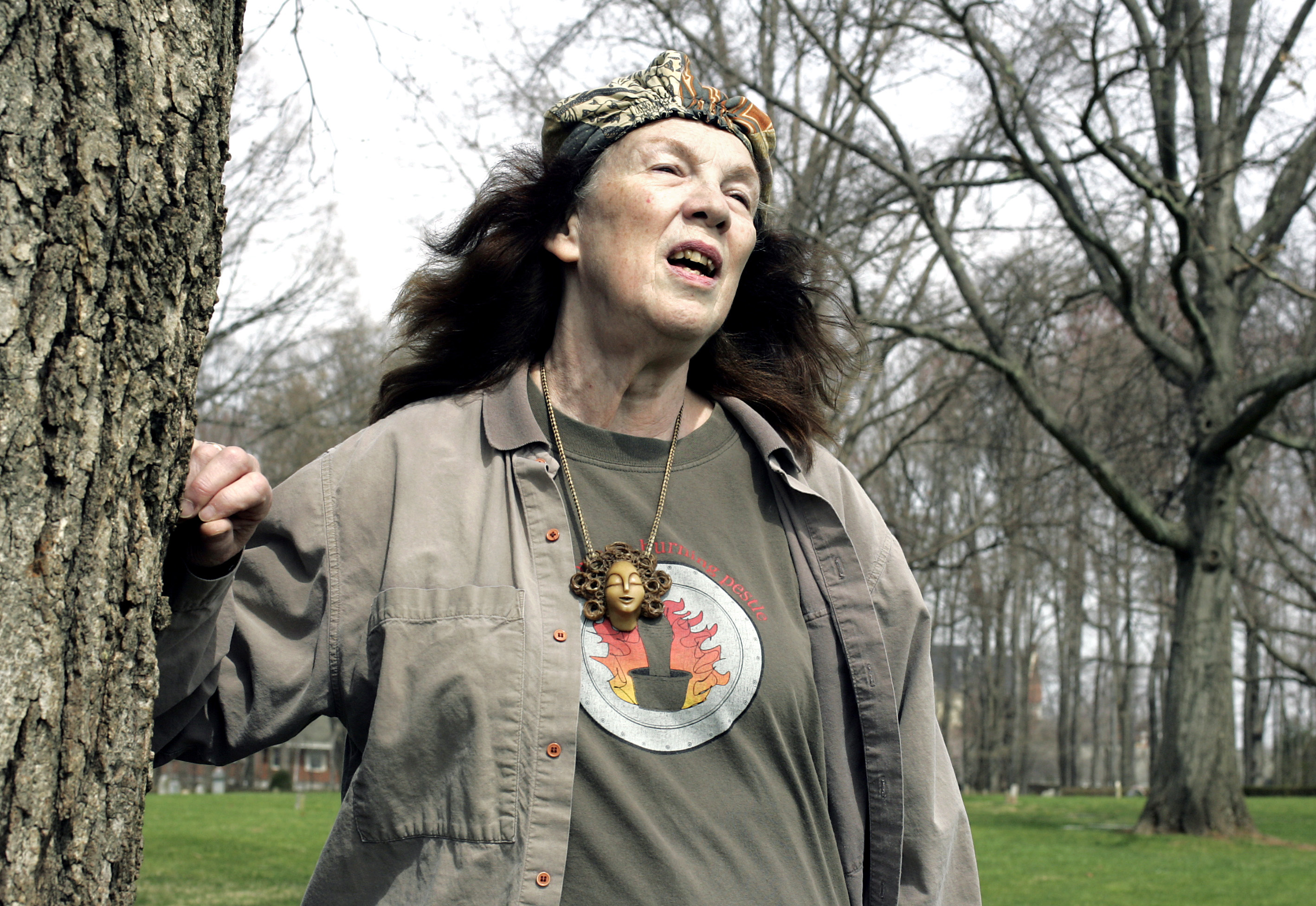 You will see why it has been published several times ("The Friendly Naturalist" for one)...... our son Mark use to play with Ellen.....
ELLEN AND THE GREAT TREES
--Ann Deagon, 2012
It was no wonder Ellen thought we worshipped trees. And maybe we did. Our younger daughter Ellen was born without the capacity to understand language. Of necessity, being extremely intelligent, she relied on her senses to try to make sense of the world. She read our faces and our motions, shared our routines, our pleasures, our sorrows. She perceived, sooner than we did, how trees lay at the center of our life.
When my husband and I first came to teach at Guilford College in 1956, the great Revolutionary Oak, under which the Quakers had buried men who died at the battle of Guilford courthouse in 1781, still lay on the ground in New Garden cemetery, brought down by a bomb set at its roots to explode as Eleanor Roosevelt spoke at the college to an integrated audience. Behind the cemetery a path runs down through the woods, where escaped slaves would wait to board the Underground Railroad, down to a tree-lined street, Woodbrook Drive. We built our home there in 1960.
Three giant beech trees overlook the house, along with shag-bark hickories, holly trees and various evergreens. Every Christmas we would drive our van into the college woods and cut down a cedar tree tall enough to touch our 12-foot ceiling. We would decorate it with lights, glass balls, strings of gold-painted pinecones, and an angel on top. Underneath we'd set all the children's dolls in their cradles—and Ellen herself as a baby was in her Cherokee basket among them. We would sing carols on Christmas Eve, and of course in the morning there would be new toys and gifts under the tree.
In good weather the neighborhood children would gather under the beech tree in the center of the backyard, home base for their games of tag and hide-and-seek. The child who was "it" would cross arms against the trunk, hide her face, and count to one hundred while the others scattered behind the trees and outbuildings. We adults never thought of these rituals as religious, but one evening we noticed Ellen take to her bed a picture book of "Now I Lay Me Down to Sleep," whose cover showed a little boy kneeling beside his bed with his head in his arms. She knelt that way, and we wondered what on earth would come out of her mouth. She said: "Five, ten, fifteen, twenty." We have been told that God is a number, and Ellen had that number down!
It was not only in the fall, when the hickory nuts rained down on our roof, or winter, when we gathered kindling and cut logs for the fireplaces, or spring, when birds and squirrels were nesting in the trees and hawks hunting—but also in summer we would set out cross country sleeping in the wooded campgrounds and national forests, where once we saw on a great trunk higher than we could reach the claw-marks of a grizzly bear. In California we gathered pinecones from unfamiliar species, and once drove our van right through a giant hollow redwood tree. And down from the home of a beloved former student we came upon what they call a redwood cathedral—a circle of tall redwoods that had sprung up just outside the round shadow of the mother tree, itself now gone for centuries. Holy ground.
All ground is holy, and all that springs from that ground. That's what Ellen knew without words, and what I try to give word to while I live.
I am Ann Deagon, and these are my words.

---
My Andy Griffith Connection (by Bob Rosier)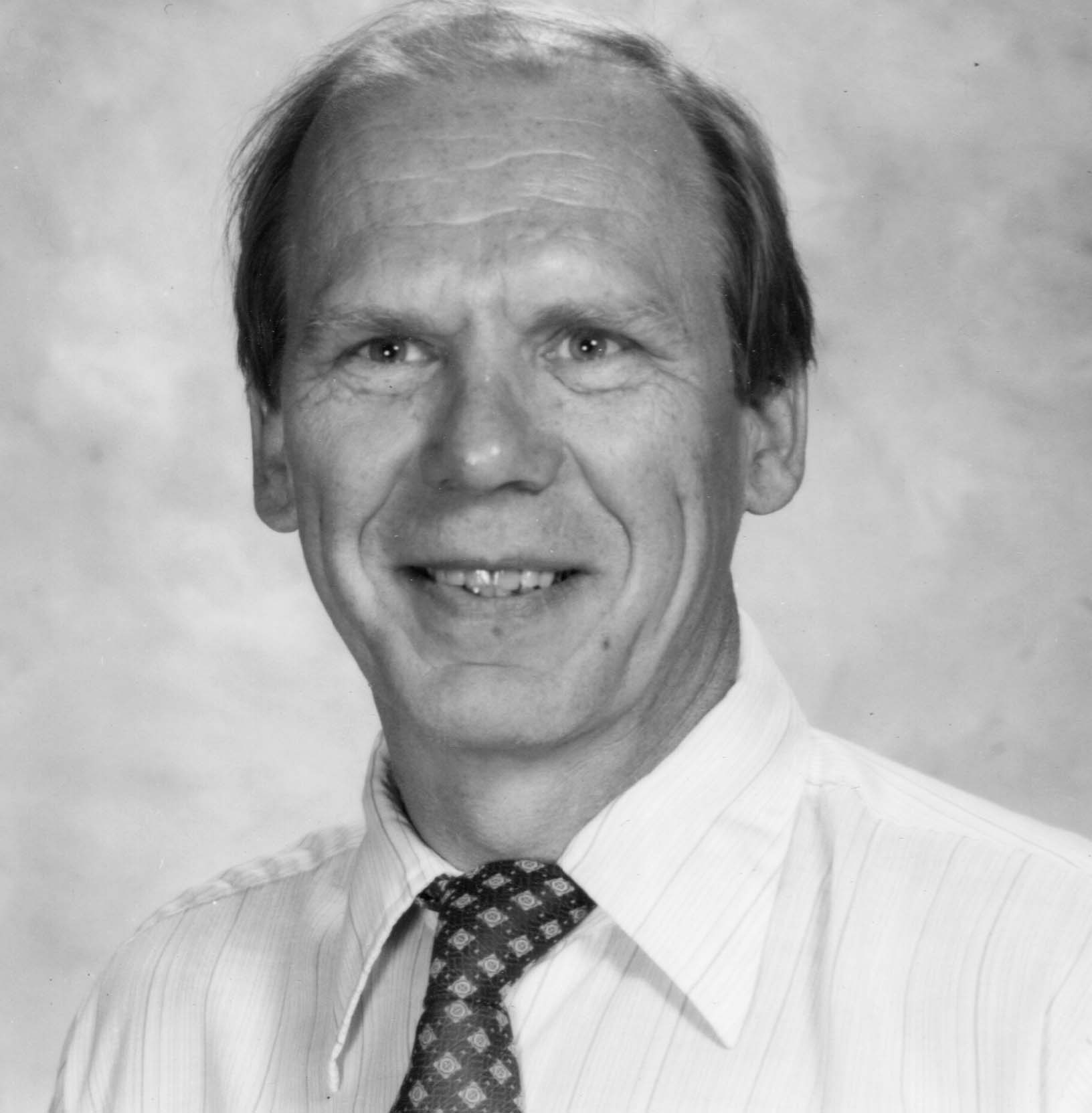 My Aunt and Uncle went to high school with Don Knotts (Barney) in Morgantown, WV. In high school and just after graduating, he did a ventriloquist act with a puppet named Danny. Don went back to several of the Class Reunions.This is an indication of how "down-to-earth" he was. At one reunion, he told my Uncle that he would never retire. Here is a picture of his boyhood home in Morgantown. Most houses in Morgantown have porch swings as did Don's.
Unfortunately Don passed away on February 24, 2006.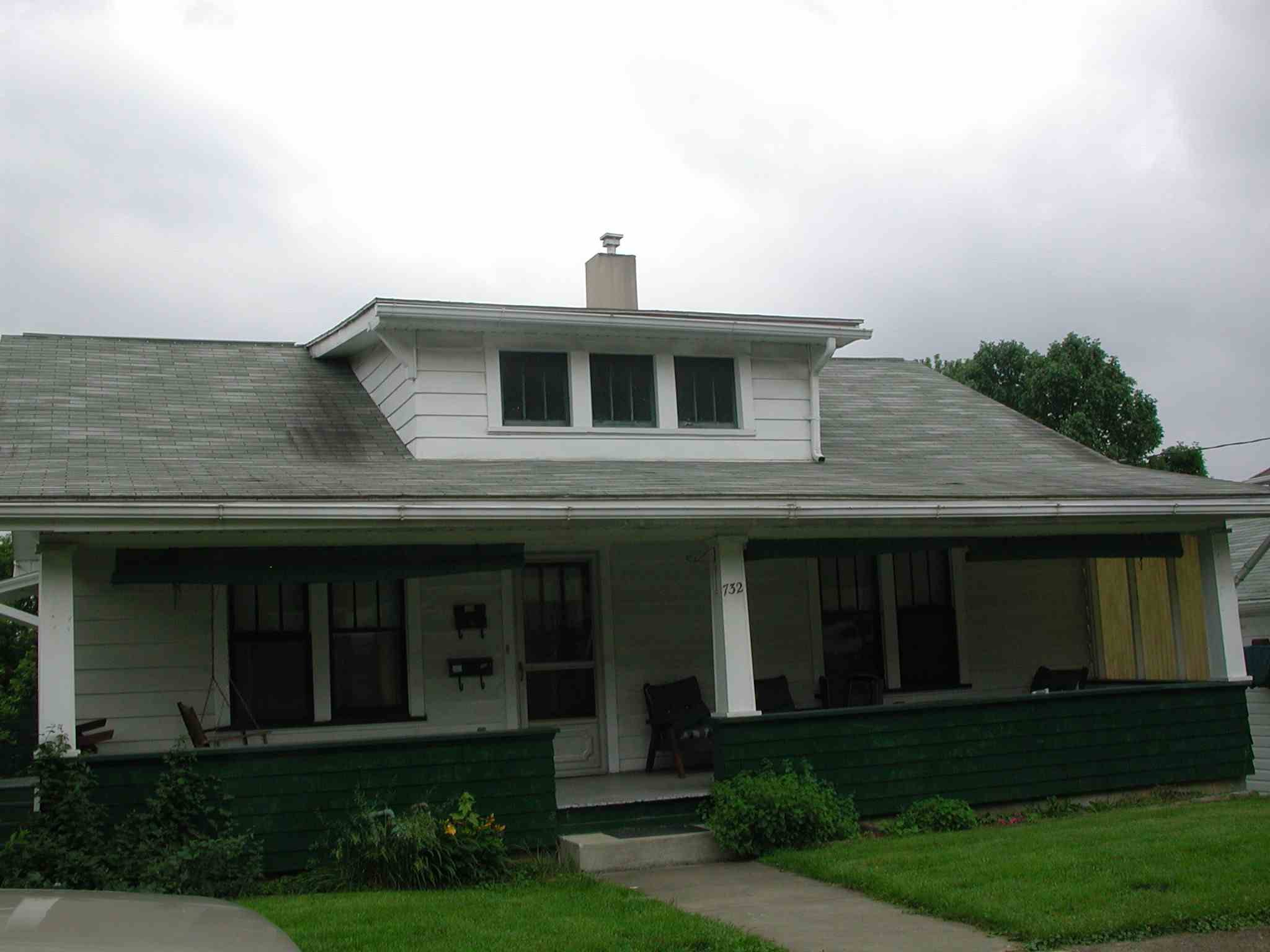 Don Knott's home
Morgantown, WV
I had great roommates at Guilford (Tommy Kemp, Long Vu, and Wade Macey....the Banjo player). Wade was from Mount Airy (Mayberry). I bought a mountain retreat just up the mountain from Mayberry and we pass within one block of Andy Griffith's boyhood home on the way there.
Below is a picture of his boyhood home in Mount Airy. I actually stayed overnight in his house once. Andy and his wife Cindi came back to Mount Airy on October 16, 2002 for a dedication of a bronze statue (Andy & Opie walking to the fishing hole) and they stayed in his boyhood home. He lived there from age 6 until he went to college at age 18. Andy also had a Ham Radio license (call letters WA7WYV) just as I do. So sad that Andy recently passed away on July 3, 2012.
Andrew J Griffith, WA7WYV
3926 E Desmond Ln
Tucson, AZ 85712
USA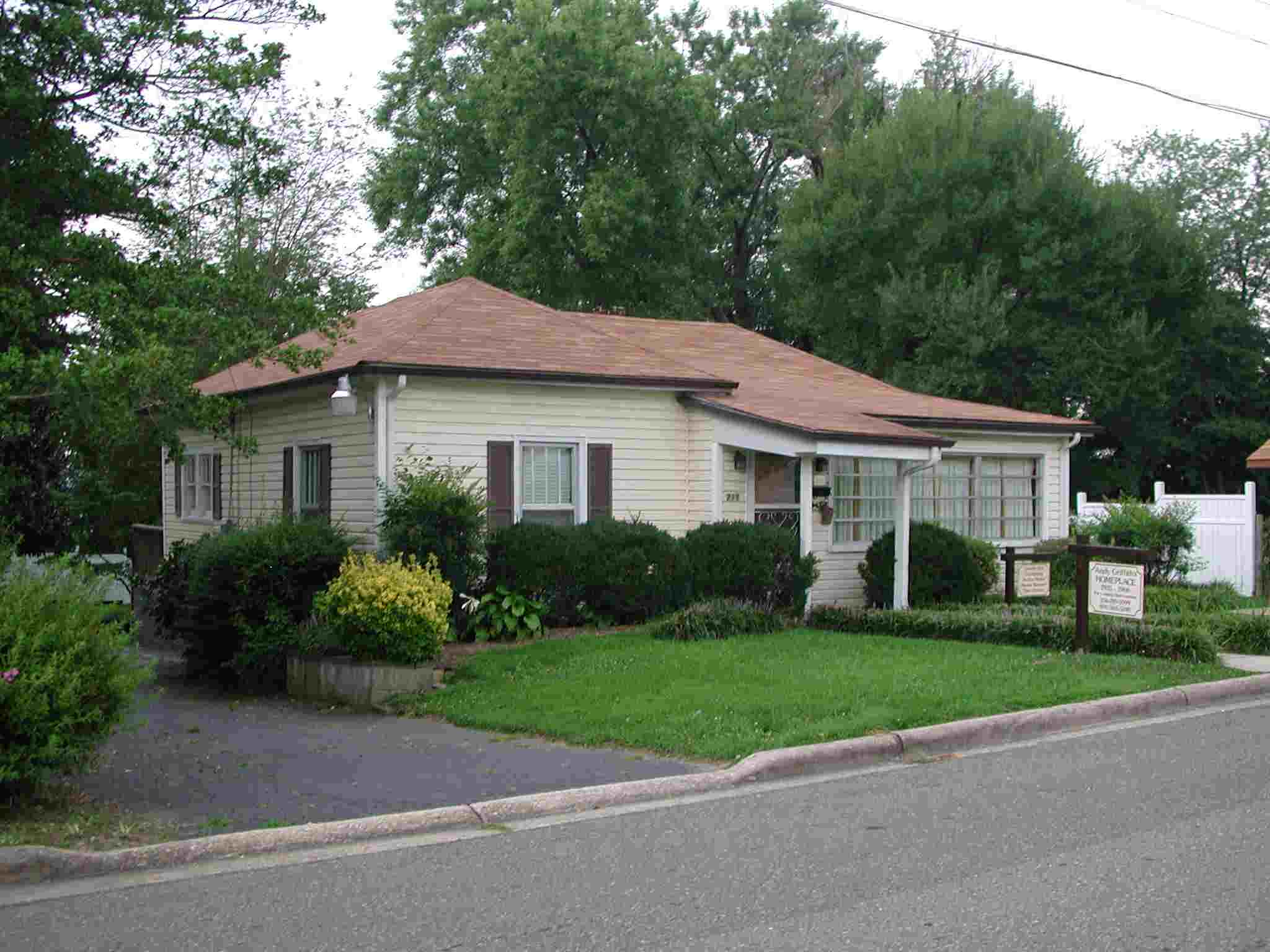 The Andy Griffith Show originally had Barney as the "straight" guy, and Andy the comedian as was obvious in some of the early episodes. That just didn't work, and around episode 25, their rolls started reversing. I still believe the "Andy Griffith Show" was the best show ever on TV. There were a total of 249 episodes.

Andy Griffith's Home

Mt. Airy, NC
---
More detail on the Boar and Castle
Everyone loved Boar and Castle Sauce, which just might have been North Carolina's best-kept secret. This all-purpose steak sauce and table sauce was born in the Boar and Castle Restaurant, a venerable old dining establishment that operated in Greensboro from 1929 to 1980. Anybody that lived in the area knew this place well. Housed in a castle-shaped building with gables, The Castle" (as it was fondly called by locals) was a popular gathering place for college kids and teens. The Boar and Castle was famous for its signature Castleburgers smothered in Boar and Castle Sauce, and as I recall, it was the only place in the area that served onion rings. The friendly carhops providing parking lot service before drive-through windows were invented. One taste of the thick, rich steak sauce and you'll be transported back to a bygone era. The mustard-tomato base is spiked with just a hint of peppery zip, a touch of tamarind tang, and the pungent essence of anchovies to create a complex, savory sauce that enhances steaks, hamburgers, roasts, meatloaf, hot dogs, onion rings and french fries. Boar and Castle Sauce also adds great flavor to gravies, soups, stews, poultry, seafood and vegetable dishes.
One of our classmates who is in the food business replicated the old recipe and named it "Castle Sauce".
If you need some Castle Sauce, just click here
---
Greensboro AM Radio Stations.

A funny story about the 3 AM radio stations operating back when we were at Guilford. WCOG, rock and roll, operated out of the Sky Castle on High Point Road. WBIG, my favorite with easy listening, and WGBG the country/western. . A campaign of sorts started between these rival stations. This is basically what they were transmitting.

This is WCOG, the most listen to station in Greensboro. The only station in Greensboro that can make this statement.
This is WBIG, the most powerful station in Greensboro. The only station in Greensboro that can make this statement.
For weeks, back and forth, the two stations kept transmitting these same messages.......................................
Poor WGBG, not the most listen to, not the most powerful, mostly country. One morning I happen to tune them in as they made the following statement.
This is WGBG………pause……..the only station in Greensboro that can make this statement.
---